COMA

(Creative Original Music Adelaide)
COMA is a member-based association created to support emerging and established musicians who write and/or perform quality original music.
Brief: A5 application form for the Emerging artist Program.
This design was created to work as either a poster and a brouchure.
Original versoin 2013 (yellow), than again in 2014 (blue version).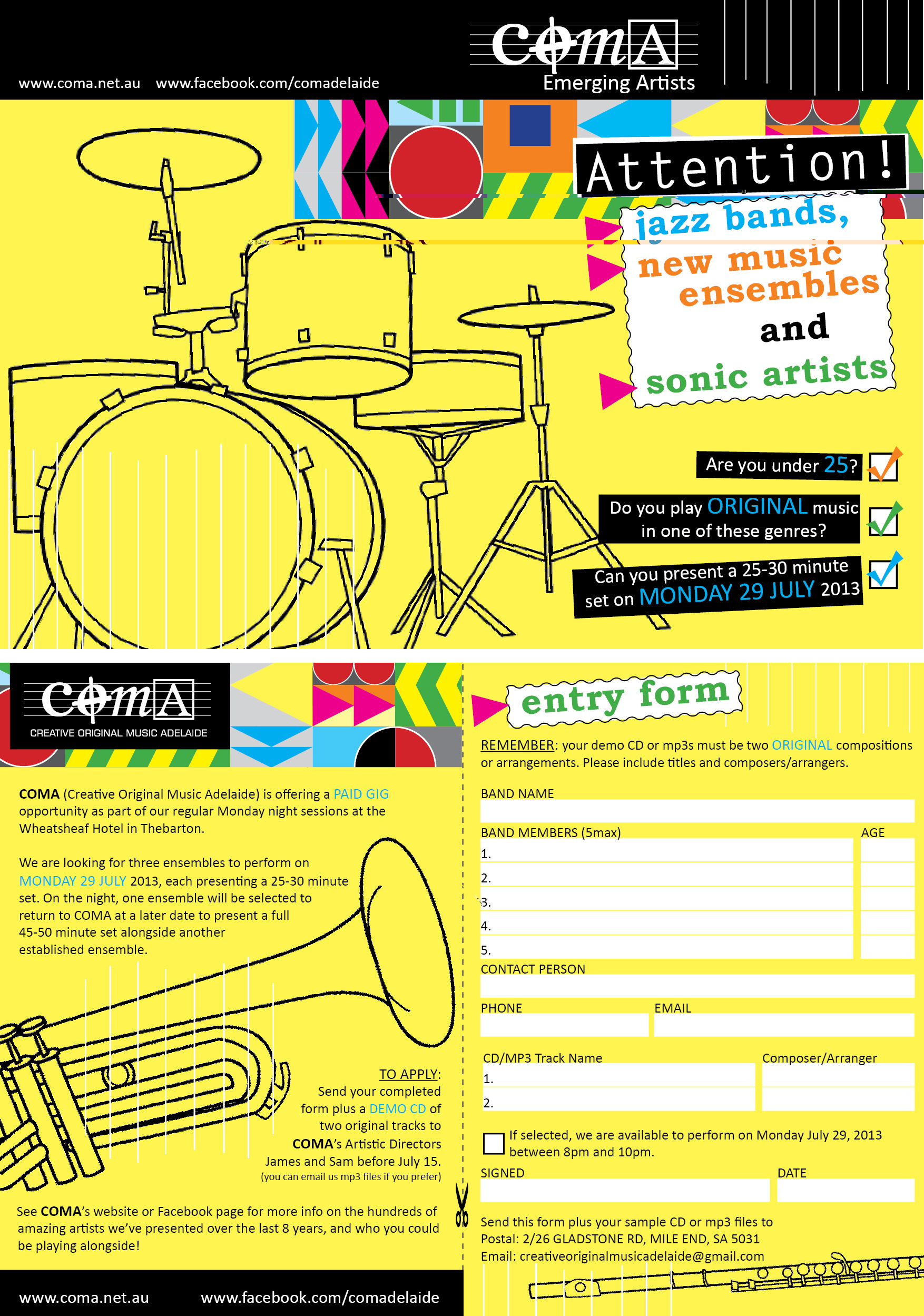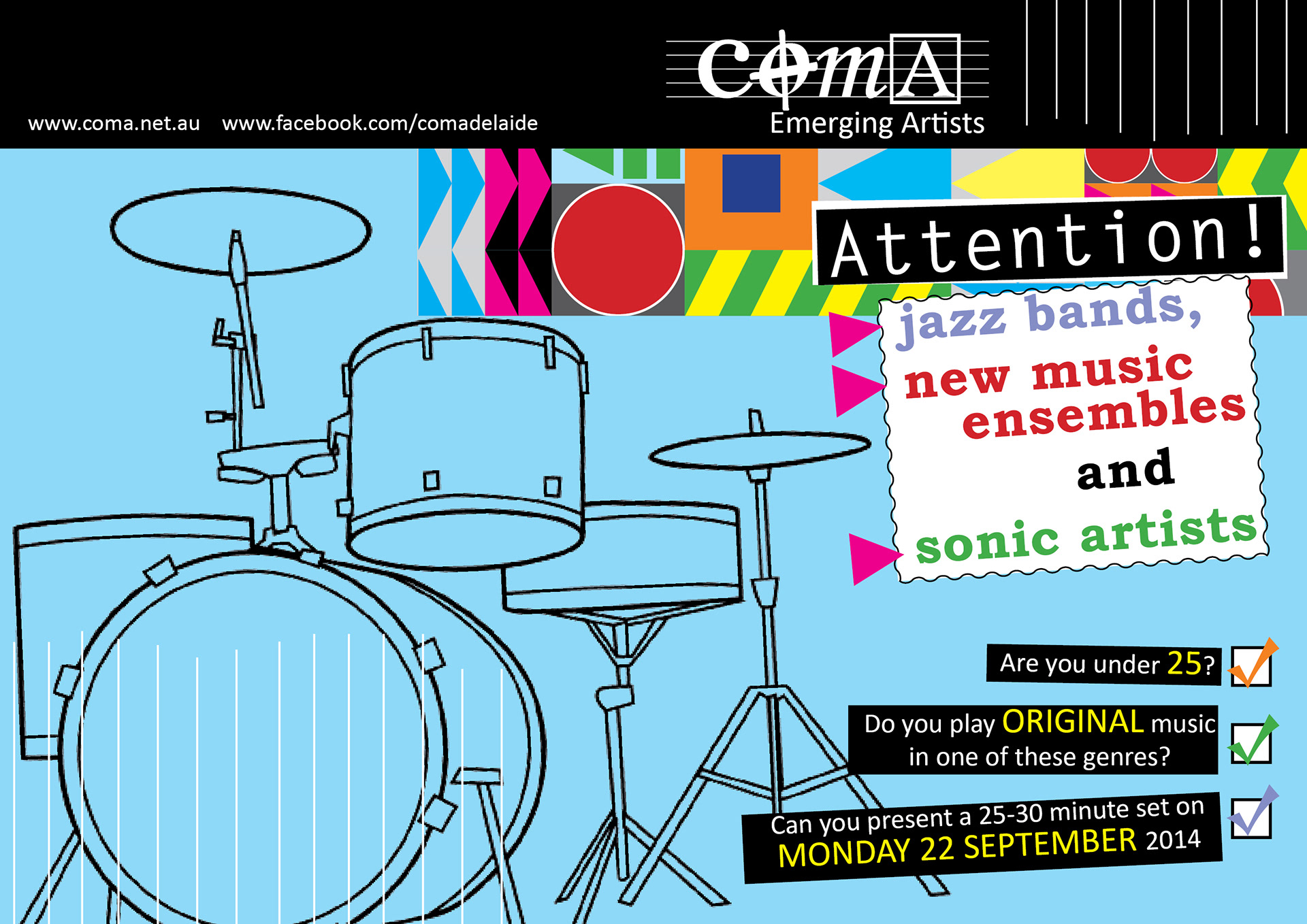 A5 FLYER
COMA Youth Emerging Artist Application  - June 2014